This is STILL
STILL as an employer: A strong brand. One team. Innovation leader. An excellent employer.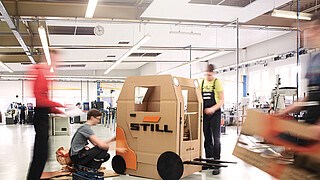 ---
The brand STILL
An established premium brand and a reliable partner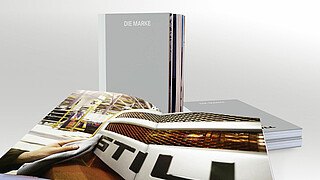 STILL provides customized solutions for intralogistics worldwide. STILL implements the intelligent management of material handling equipment, software and services.
You can find us in Germany alone at 14 establishments, 37 STILL Rental locations and with more than 800 service engineers - always close by. Worldwide there are 24 foreign subcompanies and a wide sales-network at 246 locations in 48 countries.
STILL is a well-established, strong brand and an employer with passion.
---
The Team of STILL
Companionship is our speciality

A great corporate culture is definitly a competitive advantage and our team atmosphere a crucial success factor.
Corporate culture is given, when the salesperson takes care of the customer after the purchase with the same care and attention as before. It is given, when the employees pursue a joint objective together and aid one another with all their might.
Our corporate culture at STILL is influenced by mutual cooperation. We work as a team - we are dedicated and cooperative.
Dedicated: To care and to think ahead
Cooperative: To be able to rely on each other
---
Awarded Employer
STILL satisfies not only customers but also employees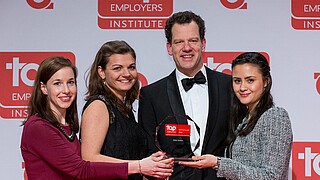 By STILL developed and produces products get awarded fot their quality and innovation on a regular basis. This is thanks to the great team performance of our dedicated employees. That's why employee-orientation is a crucial success factor.
So it's no wonder that STILL as employer is awarded as Top Employer Germany and training company of the year on a regular basis.
---
Innovation Leader
The needs of the future always in sight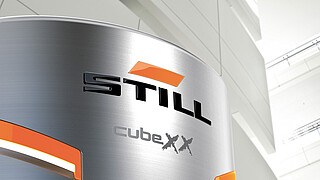 STILL is always based on the future of intralogistics. It's all about the development of sustainable concepts, that will do justice to the needs of the future, always keeping in mind the topics of globalisation and urbanisation, flexibility and individualisation, technology, ressources and efficiency management, energy, data protection, demography and eco friendliness.
What does this mean? We would like to take on responsibility commonly for people, environment and economy. It's about innovative ideas that influence global cooperation in a good way on basis of joint values. That's what we as a team stand for and that's what we develop our solutions for.
A selection of innovative, future-orientated concepts of STILL: